Our Story
Video Assure is the media industry's first predictive digital video quality forecasting solution powered by machine learning. Video Assure delivers a 7 day quality forecast, video operations OpsCenter, live video quality scores, video insights dashboards, automated token key security, and customized mobile and email alerts for all error conditions.
DOWNLOAD PDF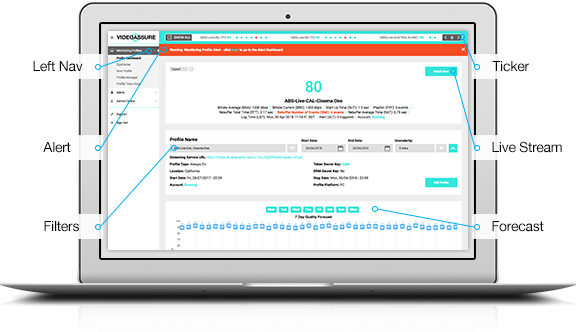 Our Mission
Video Assure drives better monitoring and insights to optimize your video streaming experiences. Our team is committed to empowering a new generation of Over-the-top (OTT) video services to deliver better multiscreen streaming experiences across the globe. We are driven to enhance overall OTT video industry performance and insights while making our employees, customers, and investors glad to be members of the Video Assure family.

David Habben
ADVISOR & CO-FOUNDER
David Habben has extensive digital industry leadership, strategy and technical experience across APAC.

Kevin Tan
ADVISOR & CEO EYEOTA
Kevin Tan has over 20 years of global management roles with multinational firms and successful start-ups.

Ken Mandel
ADVISOR & CEO JAM VENTURES
Ken Mandel has over 20 years of experience across Asia Pacific. He serves as an advisor at Ardent Capital and for Asian start-ups.
Our Home
Video Assure is located in Singapore, with offices in Sydney, Australia
Video Assure Pte Ltd
75 High Street
#03-01 The Co
Singapore 179435
UEN: 201707127Z