IMPROVING VIDEO
STREAMING QUALITY

ACROSS THE GLOBE
Global Coverage, 24x7 Monitoring. Free Alerts. Fixed Costs.
What is Video Assure?
Global real-time monitoring of your live and on-demand video streams. Deliver better experiences powered by 7 day quality forecasts, proprietary VQoS scores, and remote live video monitoring. We know the value of delivering industry leading experiences for your audience.
How Does It Work?
Video Assure can be rapidly configured, and deployed across all of your streaming services in every geography. The system creates virtual Video Assure Agents who visit your video streaming services and report back on a robust set of performance and quality metrics. Choose to monitor your services at pre-set times, or 24x7.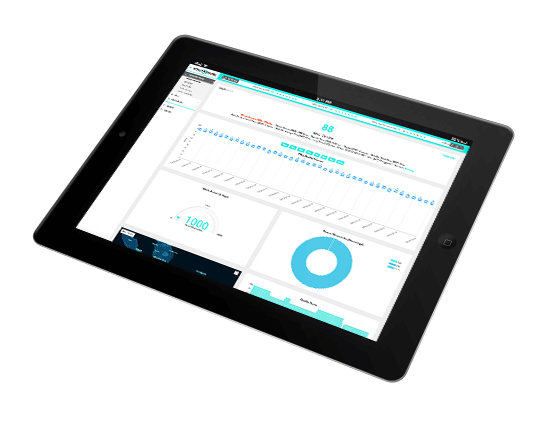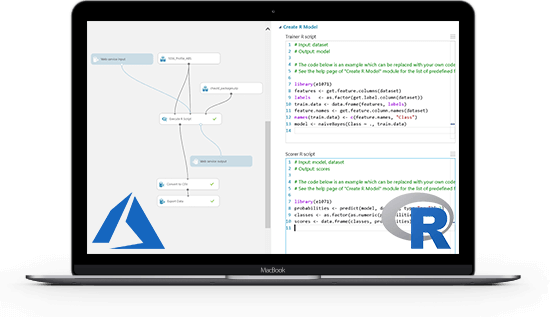 Machine Learning

Understand how your OTT network is performing now, and into the future. Video Assure delivers 7 day video quality forecasts powered by Azure Machine Learning and custom R Scripts. The quality forecast uses our proprietary VQoS formulas and predictive modelling techniques to intelligently project future video stream quality and performance.

How Much Does It Cost?

Video Assure offers a monthly flat rate for Stream Monitoring Profiles anywhere in the world. Our fees include monitoring, reporting, email and SMS alerts.

Always be the First to Know. Deploy Your First Video Assure Monitoring Profile Today.

Get started with your own Video Assure demo account today. Request a demo.
Our Story
Video Assure is the media industry's first predictive digital video quality forecasting solution powered by machine learning. Video Assure delivers a 7 day quality forecast, video operations OpsCenter, live video quality scores, video insights dashboards, automated token key security, and customized mobile and email alerts for all error conditions.
DOWNLOAD PDF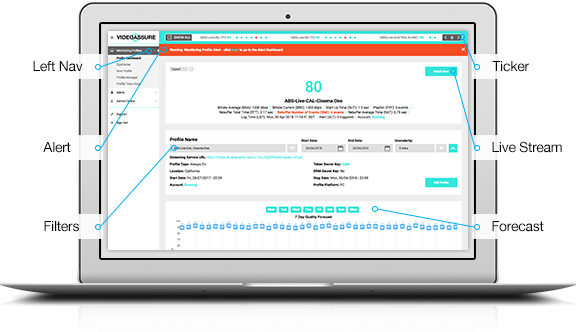 Our Mission
Our mission is to improve video streaming quality across the world. Our team is committed to empowering a new generation of Over-the-top (OTT) video services to deliver better multiscreen streaming experiences across the globe. We are driven to enhance overall OTT video industry performance and insights while making our employees, customers, and investors glad to be members of the Video Assure family.

Minerlabs Group Flies High for Singapore by
Winning Gold at Asia Pacific ICT Awards
Singapore, 14th December 2017 – Singapore's Minerlabs Group has clinched the Gold Award in the Media and Entertainment category for its Video Assure cloud video monitoring solution at the 2017 regional Asia Pacific ICT Alliance (APICTA) Awards held in Dhaka, Bangladesh earlier this week. Powered by machine learning, Video Assure is designed to help broadcasters, operators, and media companies intelligently manage their global video streaming services.
SiTF Awards Winner Silver 2017
Artificial Intelligence (AI) / Big Data
Singapore infocomm innovations that are at the forefront of today's digital revolution were honoured at SiTF's 35th Anniversary celebrations and SiTF Awards prize presentation ceremony on 26 October. At the 2017 edition of the SITF Awards, judged by leaders from the ICM industry, venture capitalists, academia, and government officers, MinerLabs Video Assure was recognized with a Silver Award in the Best Innovative Infocomm Product Artificial Intelligence (AI) / Big Data category.
Our Team
Our team makes it all possible. We're a group of smart, talented, multicultural, digital rock stars who are as curious as we are knowledgeable. We don't settle, we strive to achieve more. Our culture encourages fresh perspectives, new ideas, teamwork, and an unwavering commitment to excellence.
We are hiring. Click here to contact us.