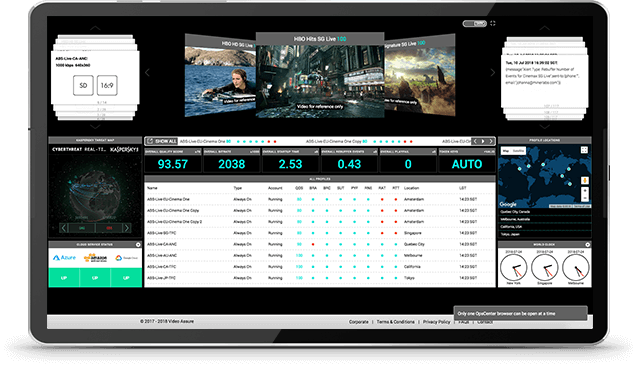 Video Quality Assured

Video Assure is the easiest and most efficient way to ensure high quality delivery of your video streaming content and it takes only minutes to set up. Video Assure enables you to monitor and assess meaningful video quality metrics without touching a single line of code.
This approach ensures that you are evaluating the quality of the video stream; not the condition of the last mile connection. You can actually see the video playing in live playback environments. This approach transcends graphs and numbers answers the key question: is my video working well?

ABOUT US
DELIVER SUPERIOR VIDEO EXPERIENCES FOR YOUR CUSTOMERS.


OpsCenter
Now you can instantly connect to your streams locally, in any city where you have a monitoring profile. See what your viewers are seeing… live.


7 Day Quality Forecast
Industry first 7 day quality forecast for your streams, based on our vQoS scoring algorithm, and powered by Machine Learning.


24x7 Monitoring
Enjoy peace of mind as Video Assure has you covered, ensuring your service is delivering quality video experience 24x7.


Relevant Insights
Video Quality of Service (QoS) scores ensures you are delivering superior multi-screen experiences to your customers.