Data Insights, Cloud Solutions and Voice Computing in Media, Sports and Video
7-12 Sep 2018
All That Matters, Singapore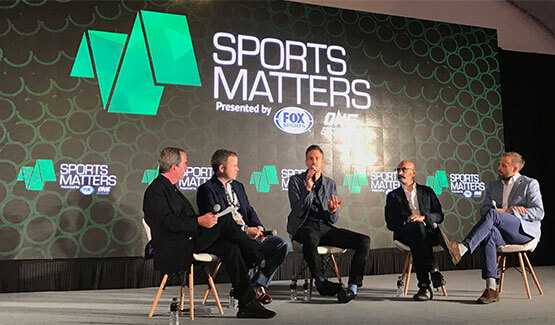 Data Insights, Cloud and Voice Computing are transforming industries globally.
James Miner, CEO, MinerLabs & Video Assure, moderated 3 panel sessions at All That Matters, Asia's leading sports, media and entertainment industry conference.
The sessions covered Sports Data and Insights, Voice Computing, and Cloud Solutions with industry leaders from Alibaba, Akamai, Deltatre, ESPN, Microsoft, Perform Group, Twitter, Versa Voice Labs, Winimy AI, and YouTube.
These panels brought together thought leaders from across the world to share insights, real-world experiences and impact on media, marketing, sports and video.